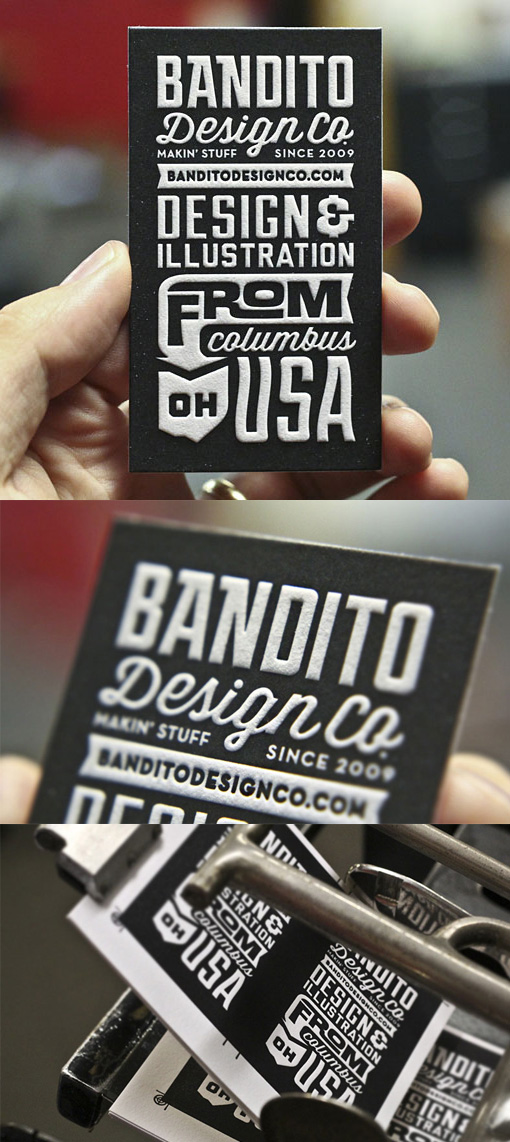 04.03.2016
Excellent Typography On A Vintage Chalk Board Style Black And White Business Card
The striking design feature of these business cards is the great typography which is prominent on the front of the cards. As quite a few different fonts have been used the card has been designed in a vintage chalk board style and uses a simple colour palette of black and white. This keeps the design meaningful when it could easily become messy or distractingly cluttered.
Design by Ryan Brinkerhoff
Print by Mama's Sauce
For Bandito Design Co.