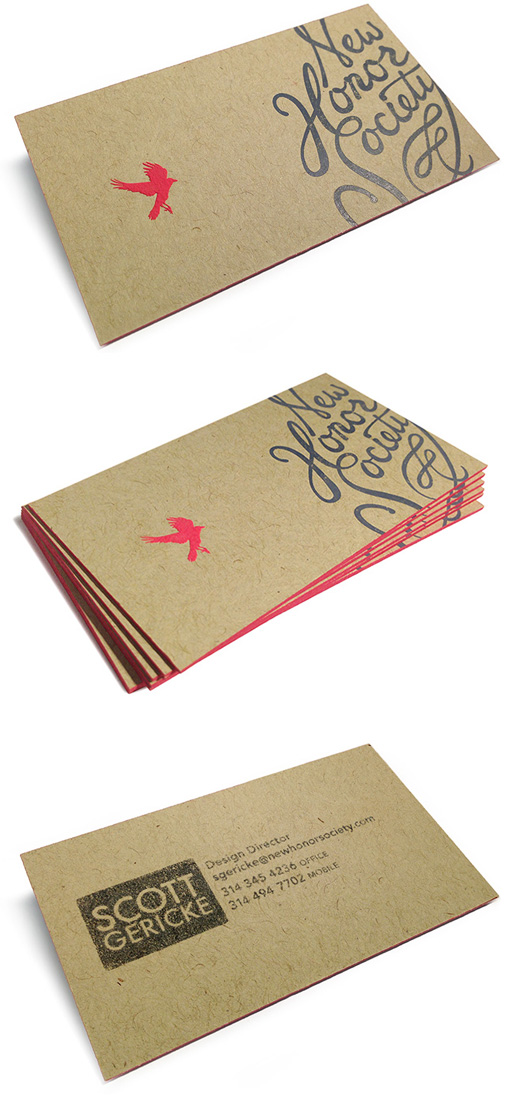 21.10.2015
Beautiful Hand Drawn Calligraphy And Hand Stamping On A Business Card For A Marketing Agency
This business card design is unexpectedly whimsical for the world of marketing agencies but this card was designed for a boutique agency who wanted to stand out as being a bit different. The cards feature a beautiful hand drawn calligraphy title as well as a foil stamped bird logo and as an added personal touch the details on the back of the cards are all stamped by hand. The earthy recycled card stock also accentuates the hand made feel and attention to detail in these cards. The cards have been finished with a red edge painting which echoes the red colour of the bird logo.
Design by Scott Gericke
Print by Artistry Engraving & Embossing Co.
For New Honor Society