Business cards for men (and other tough cookies)
Submitted by Tarryn Corlet of Dark Side Design
Think business cards are for wimps? You're wrong! Check out these puppies:
This sawblade doubles as a drink coaster, making the ultimate business cards for men.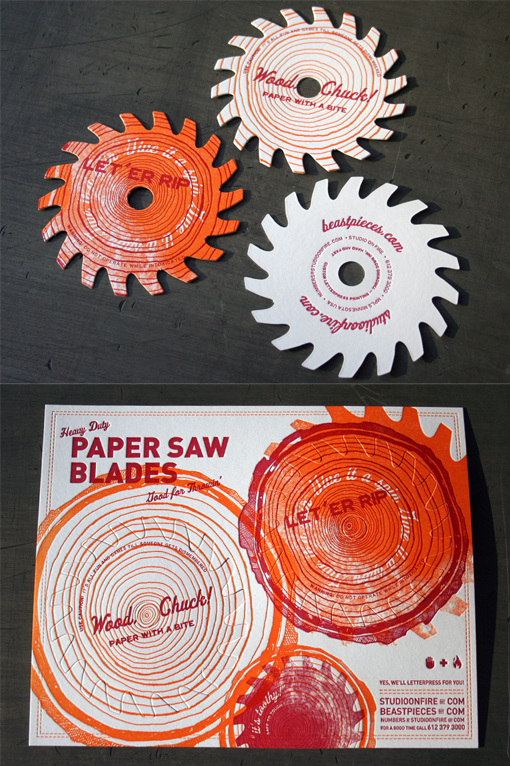 Get armed and dangerous with a real rubber band gun business card.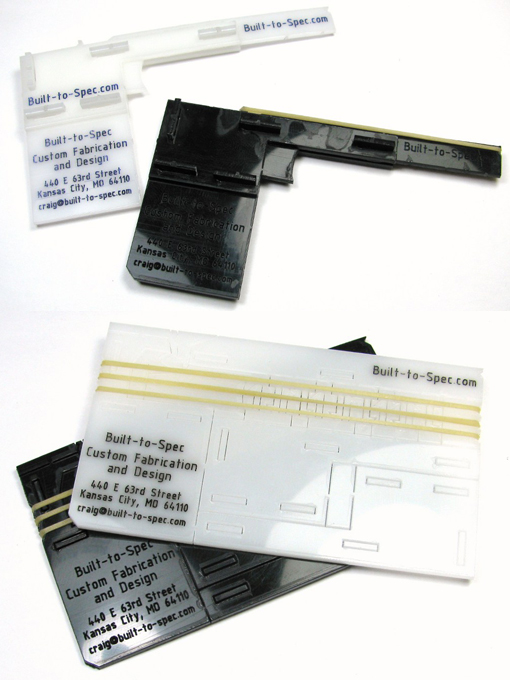 For the mechanically minded man, an engine diagram (in case you've forgotten).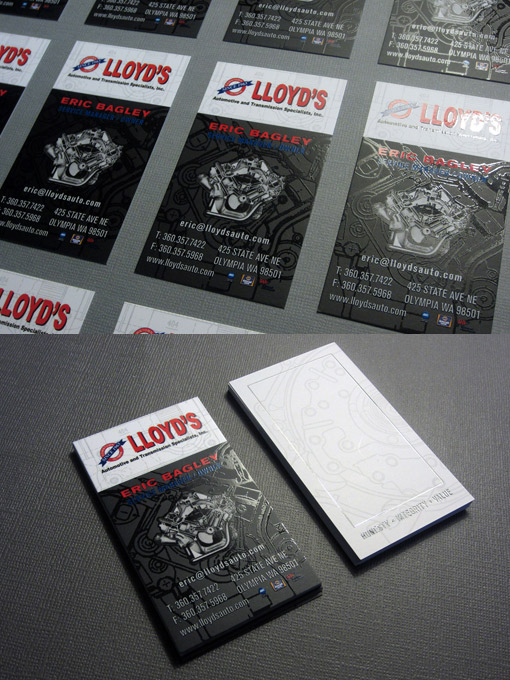 Safety first! These babies allow you to measure the depth of your tyres.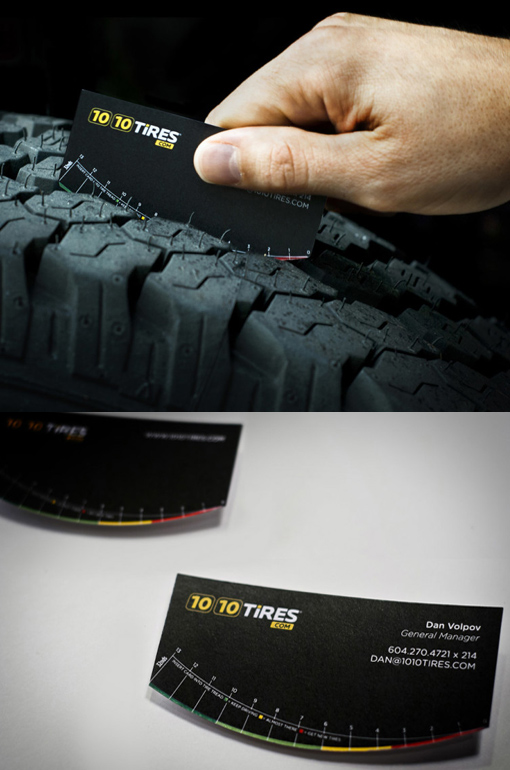 No nonsense, functional cards, printed on real sandpaper.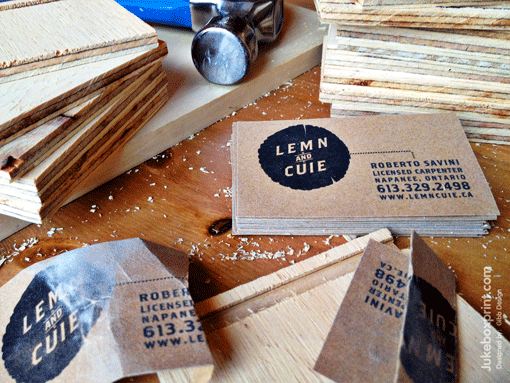 These stainless steel business cards have been chemically etched to create a seriously hard edged fencing design.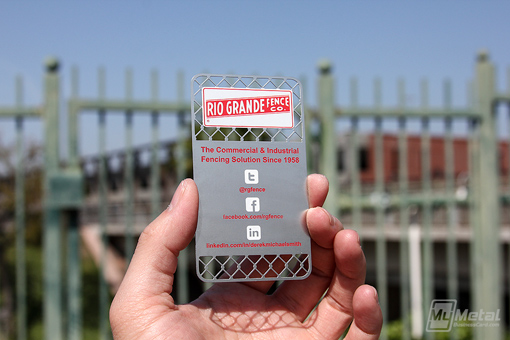 Stake out your turf with a landscaping card that really walks the walk.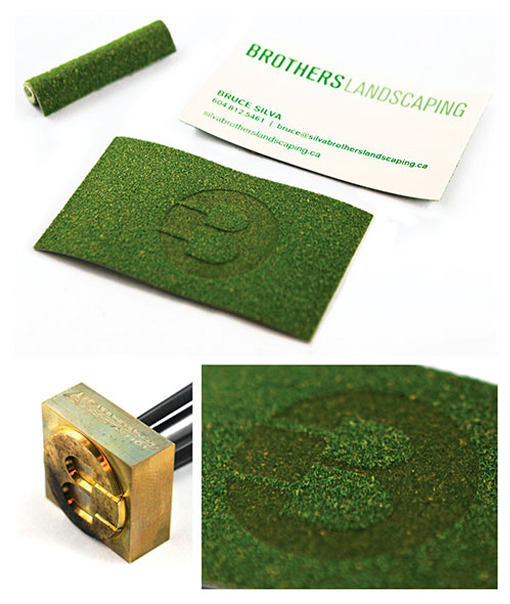 Pressed into termite infested bark, these cards have everything under control.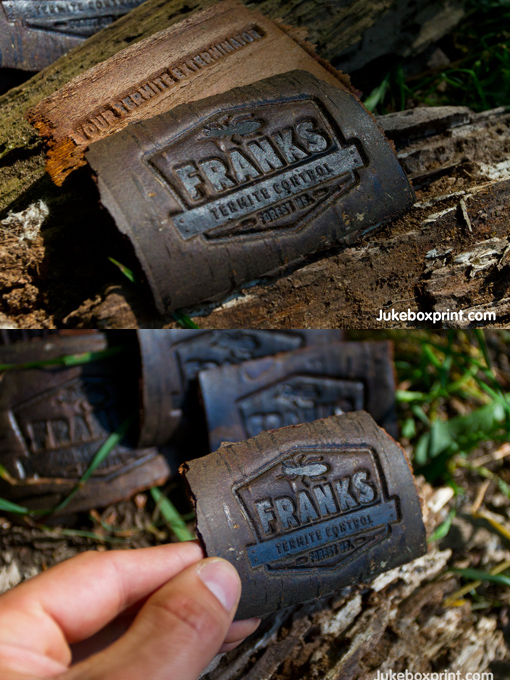 These stainless steel dog tag business cards double as bottle openers.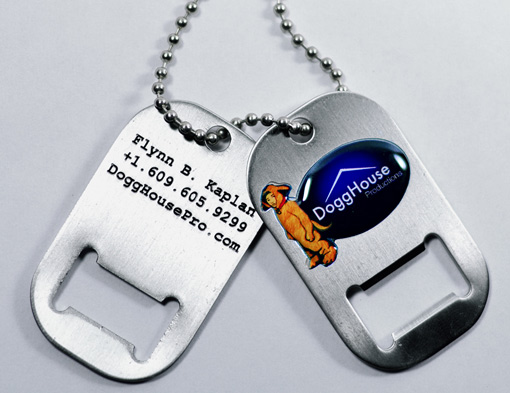 And for the culinary gent, a real metal cheese grating business card.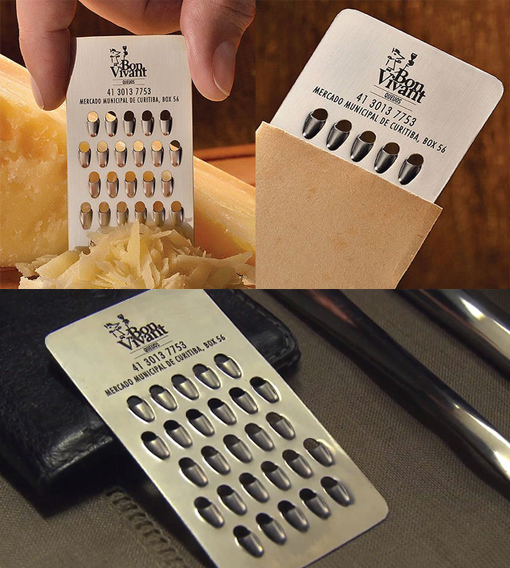 These cards aren't afraid of the dark!

Tattoo shop chic. Wooden cards that show who's boss.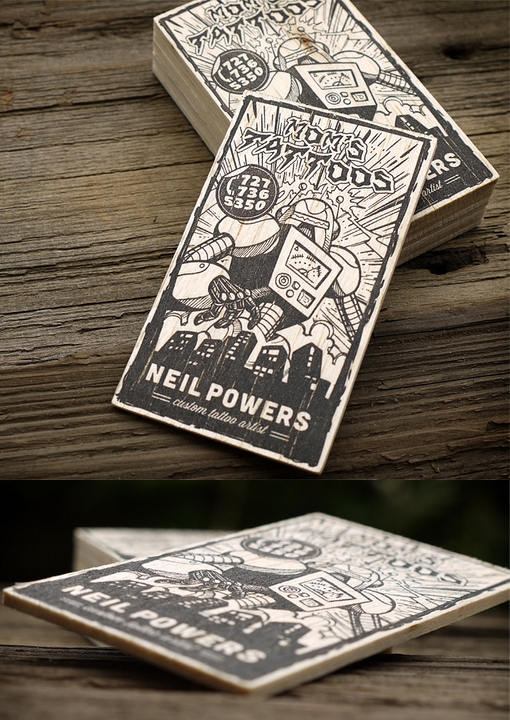 It doesn't get tougher than concrete business cards. Pour yourself another line and harden up.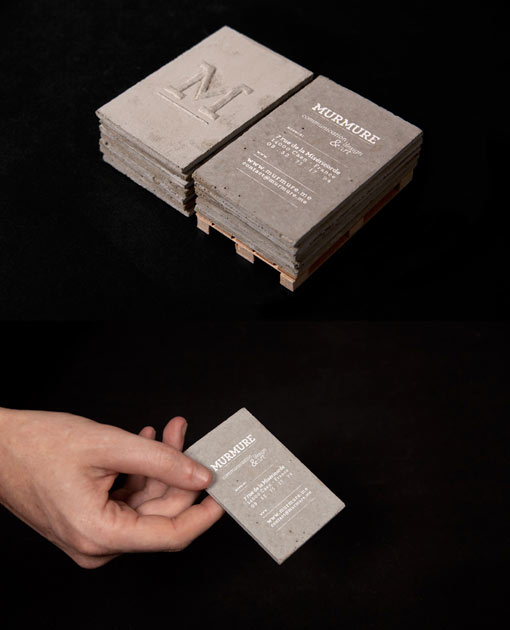 Whether you're a suave city suit or a rough and tumble bloke, take heart, there's a business card out there for you.
>> Back to the Design Gallery <<