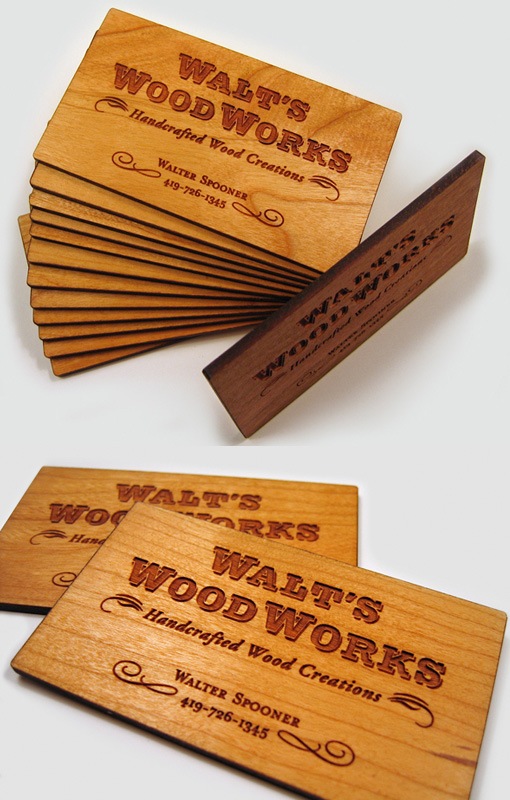 09.07.2012
Wooden Business Card
Lovely and clean looking laser etched wooden business cards, created for a woodworking company.
DETAILS: This is a Freelance project that i carried out from initial design concept and artwork creation through to production by working with a vendor that specializes in wood laser engraving. Created out of Cherry Wood, easy to age, stain, and finish, with 1/8 inch thickness and rounded corners.
I designed a matching promotional piece that gives a dual purpose to the business cards. Holes were drilled into the corner of the cards and they were combined with glossy prints of Walt's wood creations. The small booklet is held together by a metal chain. I conceptualized the piece as well as assembled the booklets myself.
By Lynn Spooner
For walt's Woodworks