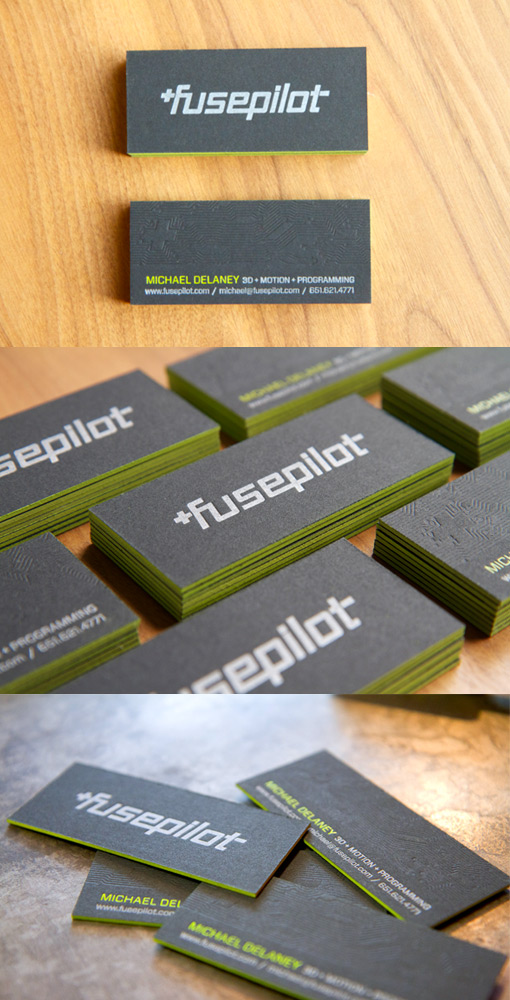 21.09.2012
Unique Letterpress Design
Unique letterpress design card for 3D and motion graphics design firm, FusePilot. Edge painted cards with a lime green really adds some color that make the cards pop!
My inspiration for the logo came from the client's interest in projects that require a combination of his skills which would ultimately come to life through live interactive objects and environments. Electrical components (circuit boards, wires, etc.) would be essential tools in creating these interactive experiences.
The position of the + and - on either side of the word fusepilot is a reference to the battery circuit symbol as written in a circuit diagram. The + and - are also a reference basic mathematical functions that are essential to coding. The forward motion of the word 'fusepilot' hints at the energetic nature of motion graphics.
For FusePilot