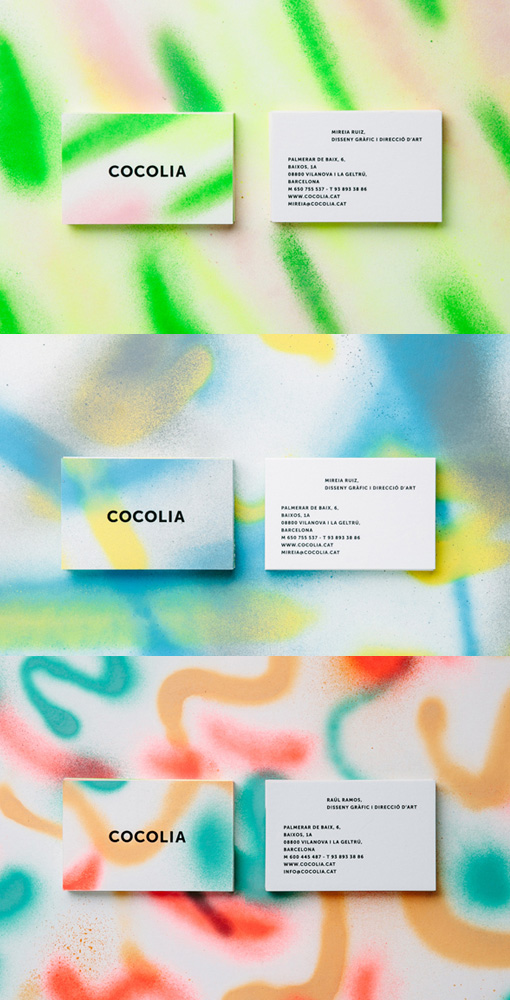 11.06.2013
Spray-Painted Business Cards
Random and unique spray-painted business cards designed by graphic design firm Cocolia.
Expressed on a series of plates printed with serigraphy and spray paint over a thick 380Gr cardboard.
Only a limited number of cards were produced and each front side is different than the rest. Fresh and colorful looking design!
By Cocolia
For Cocolia