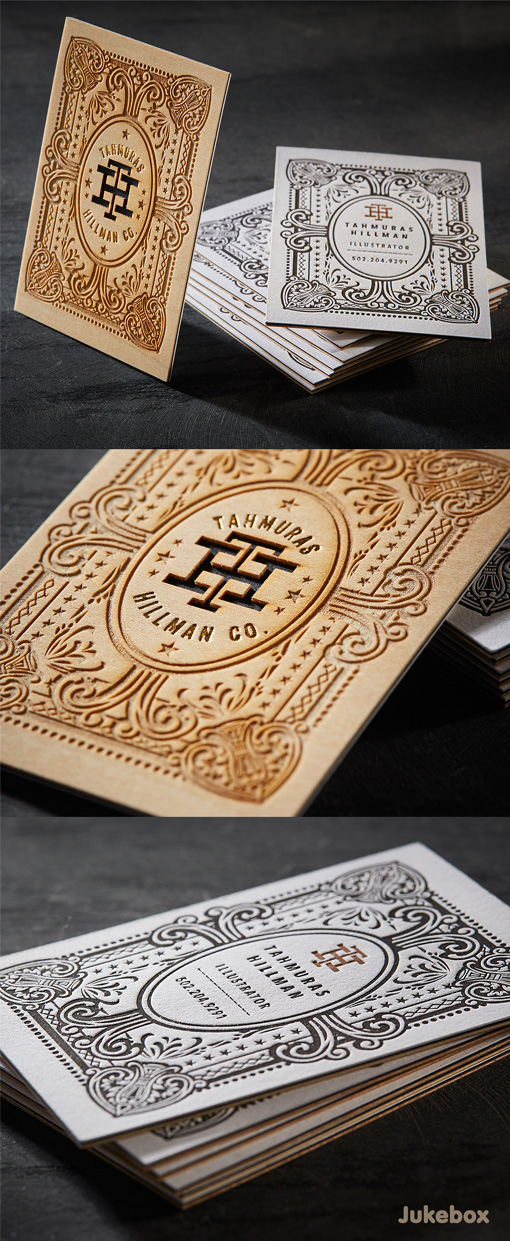 19.11.2015
Impressive 3ply Wood Business Cards with Laser Etching
These outstanding business cards were produced on a custom made 3ply stock, using natural Wood for the front and softly textured Cotton for the back, with a coloured paper stock in the middle. These business cards feature a variety of print techniques used to best showcase each design element to its best potential. The Wood layer was laser etched to produce the intricate pattern, while the main logo was laser cut to show the middle paper layer underneath. The name was produced with gold foil stamping for a subtle yet fancy feature. Lastly, crisp letterpress was used to produce the design details on the Cotton side.
Design by Tahmuras Hillman
Print by Jukebox Print
For Tahmuras Hillman Co.