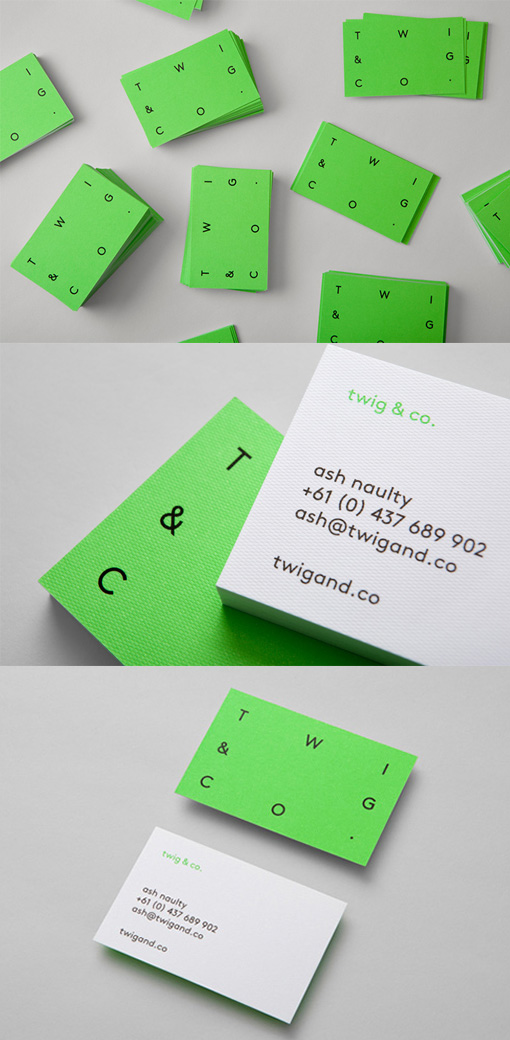 09.03.2016
Bright And Eye Catching Minimalist Colour Block Business Card Design
Minimalist designs are very trendy right now for business cards and there is a tendency for a black and white or very neutral colour palette to be used. This set of business cards shows that a minimalist design needn't be sombre or boring. Simply using a color block in a vibrant green brightens the effect and makes the cards eye-catching and pleasing to look at. A subtly textured card stock has been used which adds interest to the cards without competing with or complicating the design features.
Design by Mildred & Duck
Print by Arena Printing
For Twig & Co.