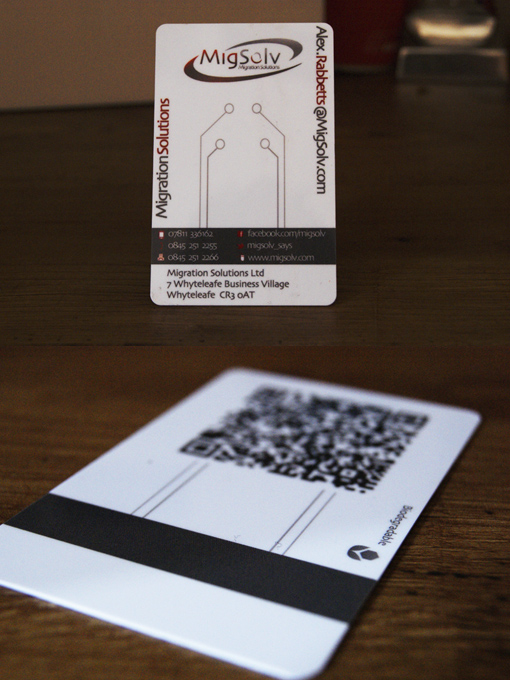 03.04.2013
Biodegradable Plastic Design
I am a multi discipline designer hired as an inhouse designer for Migration Solutions. My appointment was due to the redesigning of the brand image of the company. My manager wanted to update his image, bringing both his consultancy and data centre business under one name and one image to not cause confusion. As the company is about keeping data secure and sustainable this was the basis for the concept.
The cards design represents that of a swipe card with a qr code on the back, similar to that of a computer chipboard. This was the intention to instantly recognize what the company does in a playful manner.
The cards spec is printed on biodegradable gloss plastic ( representing the sustainable side of the company ) and printed with 4 colours.