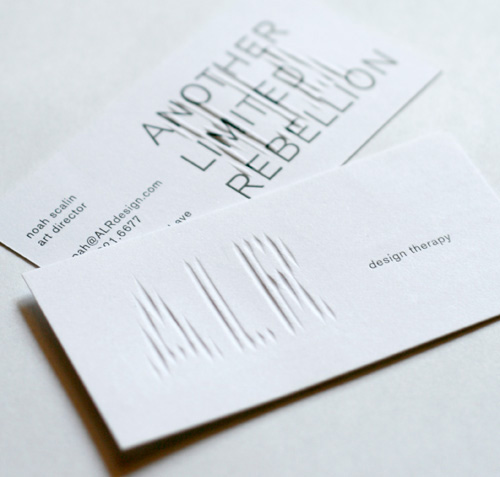 13.04.2009
Another Limited Rebellion, Inc.
As part of re-branding my company I wanted to create a card that was extremely environmentally friendly without necessarily looking that way. It was letterpress printed, by a small family run press here in town that's over 100 years old (and in bicycling distance from my office), on 110# 100% Post-consumer waste recycled FSC Certified Synergy. The logo is reverse embossed so that the name of the company is intentionally distorted and the logo reads correctly on the other side of the card.
By Noah Scalin
For Another Limited Rebellion, Inc.