Black Business Cards
Submitted by Tarryn Corlet of Dark Side Design
Stylish, trendy and intriguing, black business cards always make an impact. From thick, black letterpressed cards to sleek, modern acrylic, here are a few designs to inspire you.
In this design laser cut features are combined with inkless impressions to make a memorable business card.

Nothing stands out like foil on black. Foil can be used sparingly, or all over the card, and can even be holographic... or black.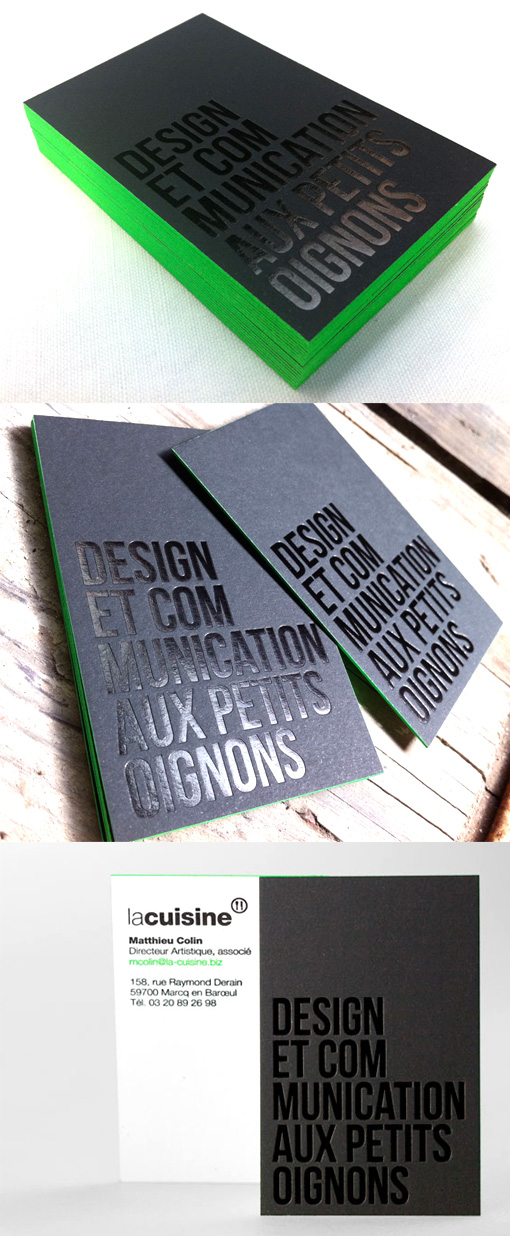 Duplexing, or pasting together layers of card, adds contrast to your black business cards. This minimalist design contrasts inkless impressions on black with a white background and wraps it all up in bright red painted edges.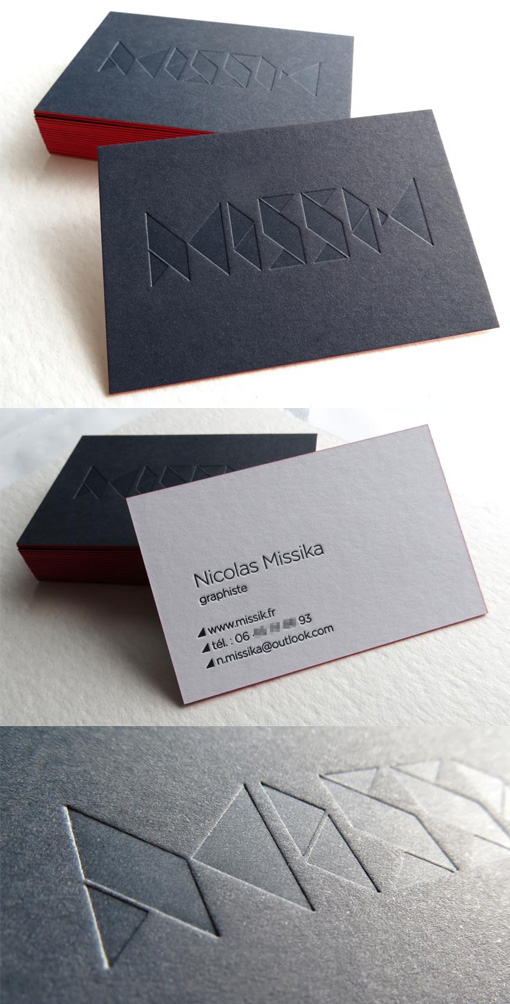 Laser cutting an intricate design into black card stock takes the contrast in your design to a whole new level.

Black printing on clear plastic or acrylic can really highlight the hip beauty of a translucent business card.

No matter your field, you'll always get a 'wow' with black business cards.
>> Back to the Design Gallery <<