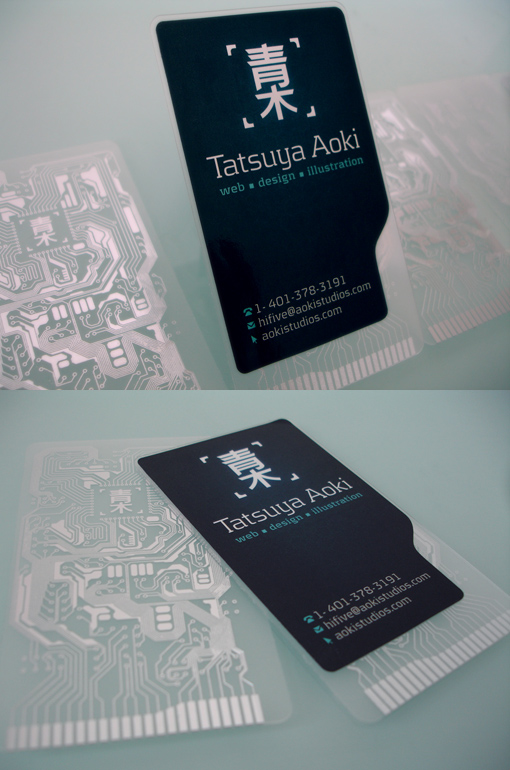 07.02.2011
Motherboard Business Card
One day I was hanging out in the company IT room and noticed a motherboard sitting facedown on the counter. Until then I never realized how beautiful the pattern of the connecting leads are. I took that idea and starting designing my business card. This is the 3rd iteration of the concept at a cost of triple the original satin finish card stock but definitely worth every penny. Eventually I hope technology will catch up to the point where I can cost effectively produce the cards I envisioned. Until then these will do. The base of the card is a 20mm frosted plastic with silver foil stamping produced by Dallas Card Works. The sticker is a custom die cut on 60lb semi-gloss paper from DPI Perfect.
By Tatsuya Aoki
For AokiStudios
Inspired by this design?
CardObserver features the work of the most creative, talented designers from around the world. We can connect you with a great designer to help bring your ideas to life.