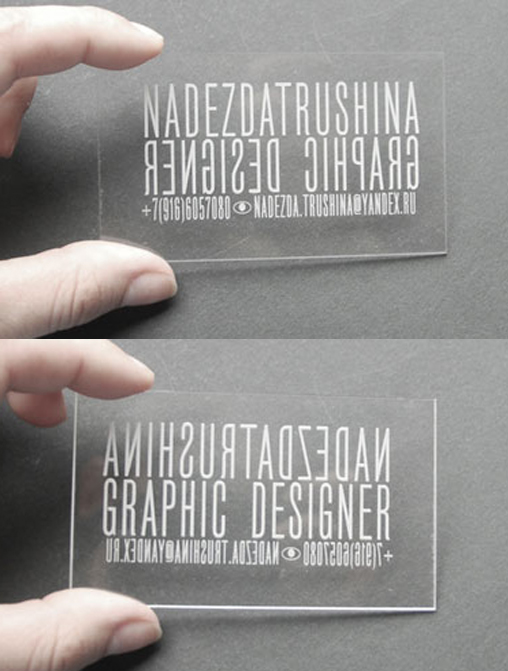 09.04.2014
Clever Double Sided Transparent Plastic Laser Cut Business Card For A Graphic Designer
Perspex is a great alternative material to use for business cards as it's durable, comes in a variety of colours and the laser cutting services required to cut and engrave it are readily available. This card has a very simple but effective design and uses just plain, standard transparent perspex which has been laser cut and etched. The layout is simple and uses easy to read text but the clever aspect of this card is that the transparency has been used to excellent effect. By reversing some of the text no matter which way you pick up this card there's always at least one line that can be read. Seeing that the rest of the text is reversed encourages the holder to turn the card around to read the rest. This is an engaging design which encourage people to interact with the business card.
For Nadezda Trushina
Inspired by this design?
CardObserver features the work of the most creative, talented designers from around the world. We can connect you with a great designer to help bring your ideas to life.