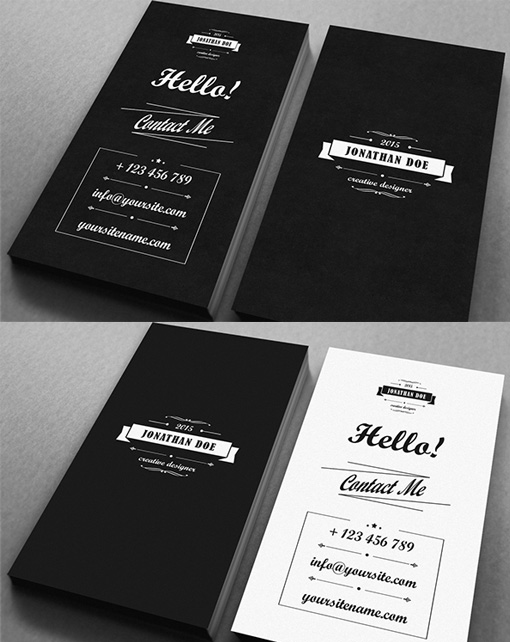 08.04.2015
Stylish Typography On A Black And White Business Card Design Template
We don't tend to feature templates for business cards on CardObserver - that's because generalised "one size fits all" templates aren't usually that inspiring. But we've made an exception for this one as it does a great job of being a nicely designed adaptable card that could suit many different businesses and people. It's the typography which works well here, you could write just about anything on this card and it would look good. It has a nice "cafe chalk board" style with the choice of black and white for the card working well with the design and also having the bonus that this would likely be cost effective to print and a number of different print methods could be used.
Design by Yanana Dyuk
Inspired by this design?
CardObserver features the work of the most creative, talented designers from around the world. We can connect you with a great designer to help bring your ideas to life.