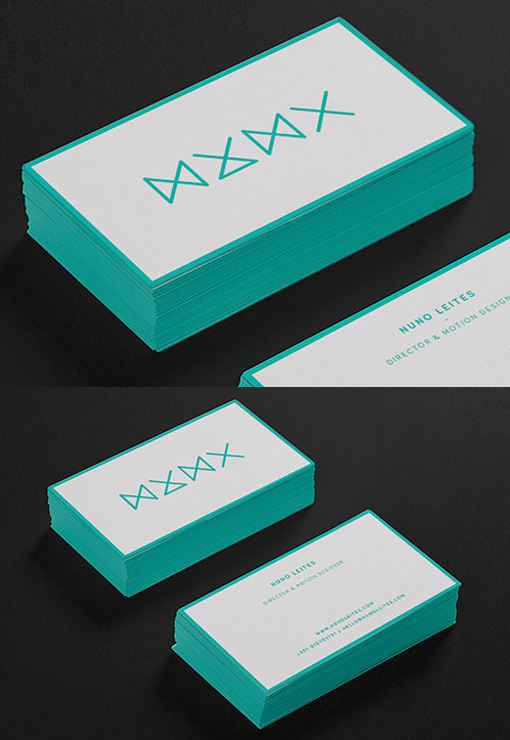 13.05.2014
Minimalist Design Edge Painted Business Card For A Freelance Motion Designer
Nuno Leites used some unusual inspiration for his new logo, which is the main feature of the design for his personal business card. He was born in a small fishing village where the fisherman have an old tradition of communicating with symbols which are derived from runic writings left by Vikings 1000 years previously. Nuno used these symbols as inspiration for his own version of these characters to make a logo which spells out his name in a curious and arcane way. This bold logo has been put to good use on the front of the card with a simple turquoise on white colour theme which extends to the edge painting on the cards as well. His contact details are kept clear and uncluttered on the back of the card. This sort of minimalist design communicates well and shows that a business card does not need to be gaudy or complicated to have impact.
Design by Nuno Leites
For Nuno Leites
Inspired by this design?
CardObserver features the work of the most creative, talented designers from around the world. We can connect you with a great designer to help bring your ideas to life.