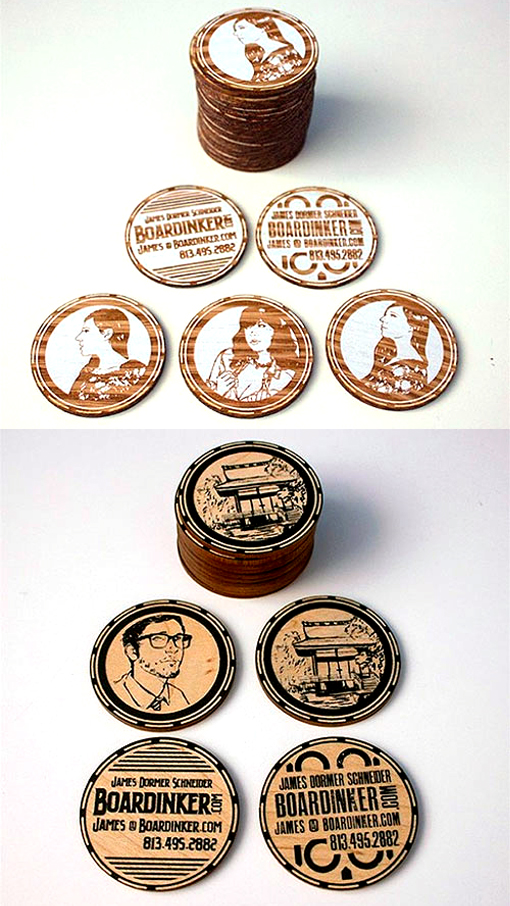 06.05.2014
Laser Etched Illustration Style Circular Wooden Business Cards
James Dormer Schneider has an excellent illustrative style which he's used to great effect on his personal business cards. He's done quite a lot of work which has featured on skateboard decks and this has gained him the name 'Boardinker'. These circular wooden business cards are a nod to that part of his life. An unusual and clever process was used to create these business cards and it's a little bit different to the standard type of laser etching. A white or black laminate has been applied to the surface of the wooden chips and then the laser has etched away parts of the laminate to reveal the design. The coin shaped cards are easily given out and kept as small tokens which will fit into any wallet or pocket. They're unique, intriguing and they inspire people who are lucky enough to receive one.
For James Dormer Schneider
Inspired by this design?
CardObserver features the work of the most creative, talented designers from around the world. We can connect you with a great designer to help bring your ideas to life.