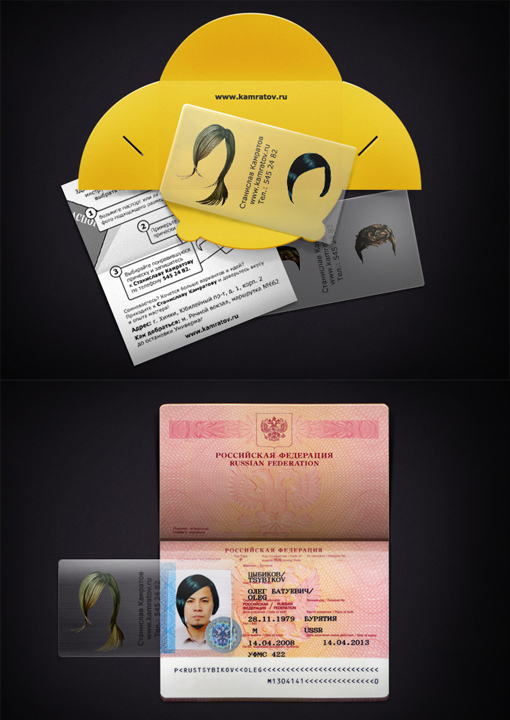 03.04.2014
Interactive Plastic Business Card Design For A Hair Salon
This hair and beauty salon wanted a card that could be dropped into people's letterboxes to attract more business as well as being a memorable and useful business card to give to current customers. The designers came up with a concept which sparks interest and engages the person receiving the card, encouraging them to interact with the card rather than throwing it away or ignoring it. The yellow card folds to form a packet which fits nicely in a wallet. Inside are two printed transparent plastic cards and instructions for using the cards. You have four different hair designs which can be placed over your passport photo so that you can play around with how you'd look with a new style!
By Alexei Kondratiev and Tsybikov Oleg
For Kamratov Hair Salon
Inspired by this design?
CardObserver features the work of the most creative, talented designers from around the world. We can connect you with a great designer to help bring your ideas to life.