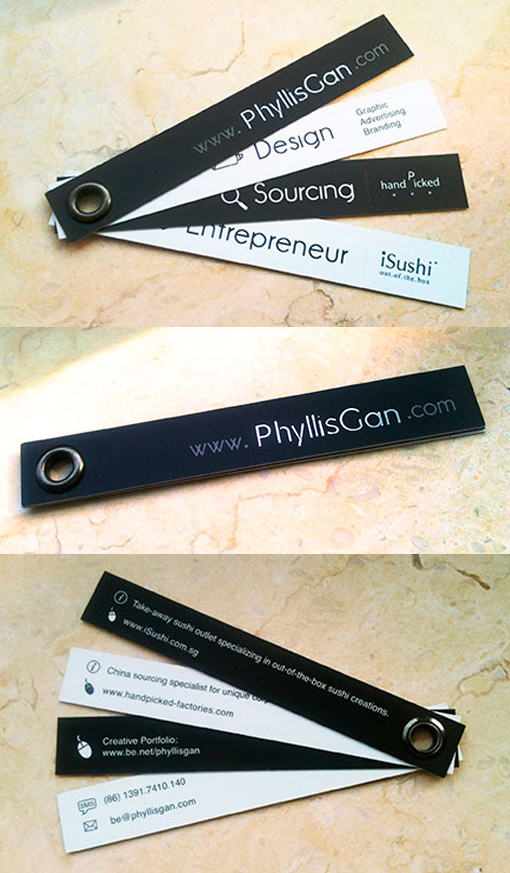 16.04.2014
Handmade DIY Multi Purpose Black And White Business Card For An Entrepeneur
Phyllis Gan always has a variety of business projects on the go at any one time and she had, in the past, always designed a new business card for each of her identities. This led to a veritable stack of different business cards building up and it was getting difficult to have the right one on hand. So she designed a card which represented all of her current projects and titles at any one time, a multi-purpose card. She had several different narrow cards printed which each represent one of her many guises. Then she constructed the cards by using a simple grommet (easily available at most craft or hardware stores) to hold the cards together but still allow them to move and be fanned out so that the individual cards can be accessed. Making the cards this way firstly avoids having a great deal of cluttered information all on one card, some of which may not be relevant to the receiver of the card and secondly her own personal involvement in putting the cards together means that she can change the variety of cards which are in each bundle so that the cards stay up to date with her current status.
By Phyllis Gan
For Phyllis Gan
Inspired by this design?
CardObserver features the work of the most creative, talented designers from around the world. We can connect you with a great designer to help bring your ideas to life.