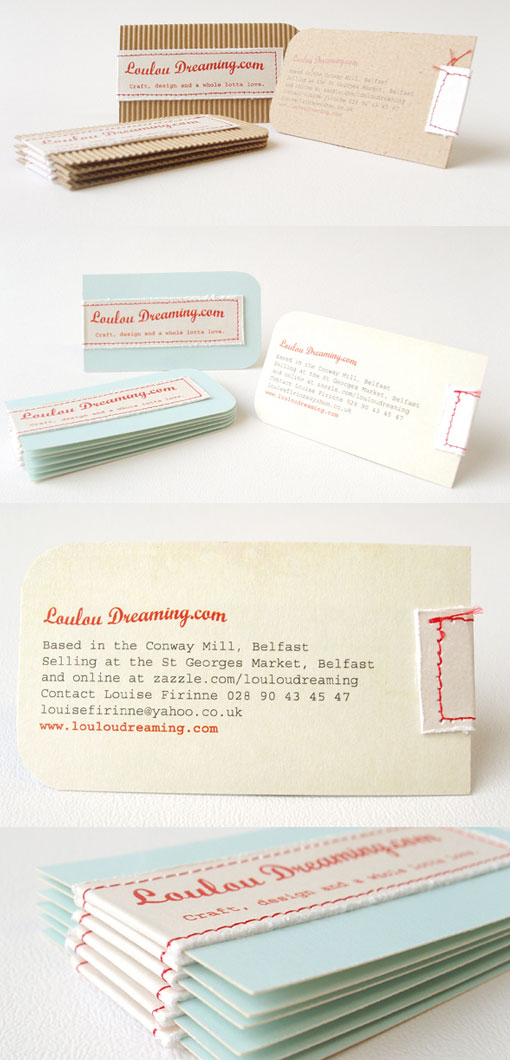 28.09.2011
Hand Stitched Business Cards
Stitched and worn like a well loved vintage item! This is my new business card for my company Loulou Dreaming. I make a couple of hundred of them each week, each one is cut, scuffed and stitched by hand. They are great nuggets of advertising and are worth every minute I put into crafting them. I use these crafting techniques in the products I sell so it seems logical to create business cards which feature them and so become little walking talking samples of my wares. I made two versions of this design, one on corrugated kraft card and one on blue card with a mottled/vintage texture printed on the reverse.
By Louise Firinne, Loulou Dreaming
For Loulou Dreaming
Inspired by this design?
CardObserver features the work of the most creative, talented designers from around the world. We can connect you with a great designer to help bring your ideas to life.