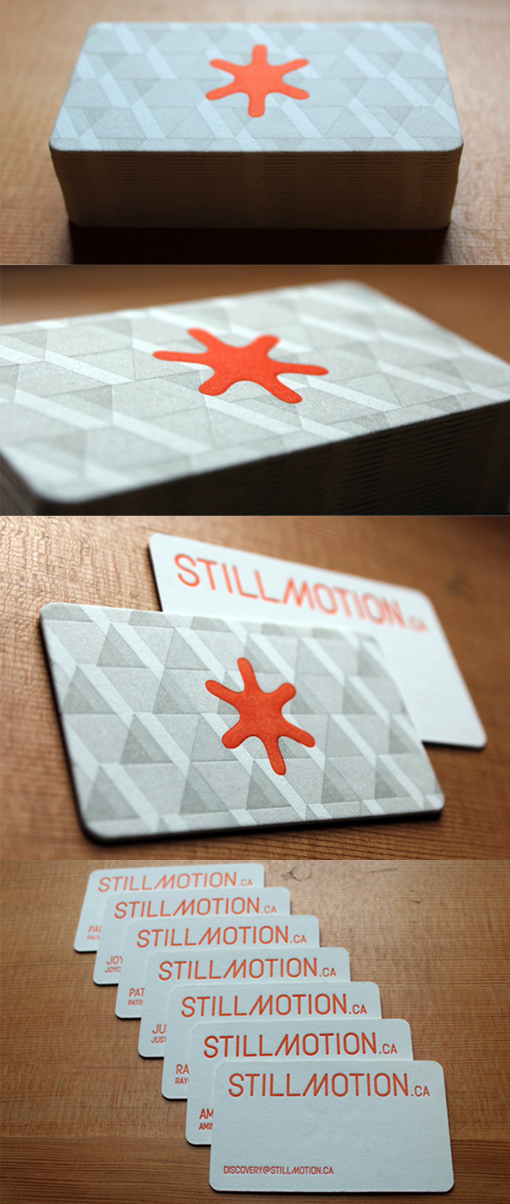 05.08.2014
Expertly Printed Three Colour Letterpress Business Card Design
This striking business card design works particularly well because of the way in which it has been printed. A very modern geometric illustration has been printed using the antique technique of letterpress printing and the two have worked exceptionally well together despite the time difference in technology and design. Just three colours have been used here - a deep burnt orange and two shades of grey, with the two grey shades cleverly overprinting in key areas of the design to create a darker shade. Whilst this design is nice enough on its own and could work well printed with standard offset or digital printing techniques the use of letterpress printing has given an extra dimension to these cards. They're printed on high quality cotton card stock which is thick and feels great to touch and the letterpress printing process causes parts of the design to be deeply impressed into the surface of the card which gives the cards an interesting texture and depth.
By Still Motion
For Still Motion
Inspired by this design?
CardObserver features the work of the most creative, talented designers from around the world. We can connect you with a great designer to help bring your ideas to life.