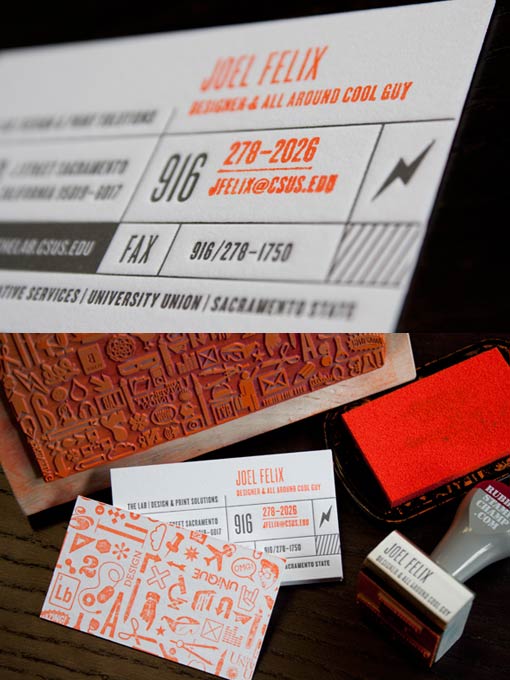 04.03.2011
Letterpress Rubber Stamped Cards
Letterpressed on 40pt Cotton Card stock by Taste of Ink Studio, with custom stamps produced by Rubber Stamp Champ. The driving force behind these cards was our budget. We wanted something that looked great while keeping cost down. So instead of doing a separate run of business cards for each of our 4 full time designers, I decided to make a 'template' card that could be used for everyone. I then took all the individual information such as Name, Title, E-mail and Phone and made custom stamps for everyone. I even upped the game and created a larger custom stamp for the back of the cards. This allowed us to get as crazy as we wanted with stamp pad colors. By doing these things I was able to order a larger quantity of cards and saved our start-up studio a lot of money. The end result was a beautiful card that was distinct and full of character. Printing with stamps made the card more personal since no two cards were ever the same.
By Joel Felix
For The Lab
Inspired by this design?
CardObserver features the work of the most creative, talented designers from around the world. We can connect you with a great designer to help bring your ideas to life.