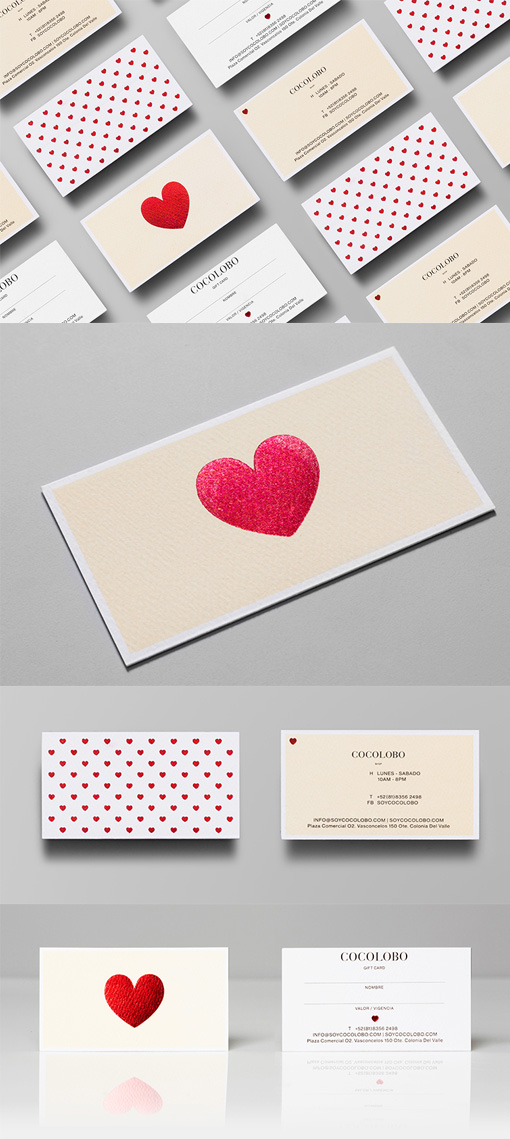 23.03.2015
Elegant Red Foil Heart Business Card Design For A Fashion Boutique
Cocolobo is a fashion boutique whose customers are women who are self confident and are up to date with their fashion sense. The name of the store is derived from two Spanish words meaning coconut and wolf, alluding to both feminine and sweet themes as well as independent and daring ones. These themes have come over into the design which has the sensuous red heart, printed in bold, shiny red foil on a structured and sensible background colour palette. The heart signifies passion and the other elements of the design reflect the sensibilities and astuteness of the customer base.
Design by Anagrama
For Cocolobo
Inspired by this design?
CardObserver features the work of the most creative, talented designers from around the world. We can connect you with a great designer to help bring your ideas to life.