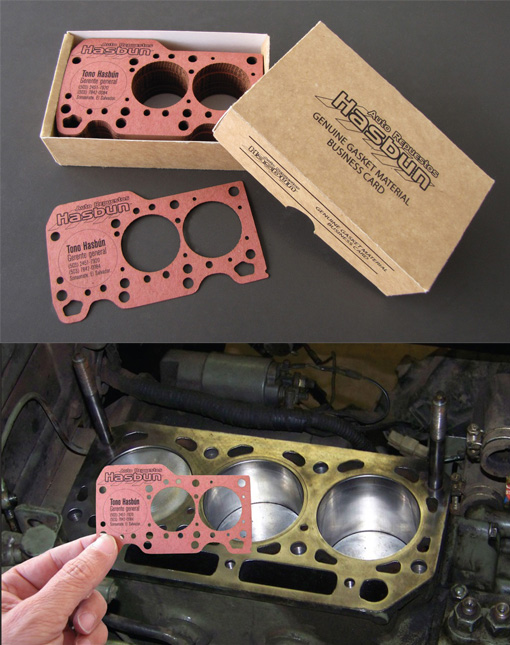 12.12.2014
Creative Laser Cut Business Card Design For An Engine Parts Supplier
A card cut into an unusual shape never fails to get noticed. In this case that shape might not be familiar to most of us but if you're in the automotive industry it would be instantly recognisable to you as an engine gasket. Since this company is an engine parts supplier it's something that they and their clients deal with regularly. In this sort of industry you don't usually find a lot of creative business cards so this one is certainly one that their customers would remember and want to keep. The shape of the cards has been achieved via laser cutting which is relatively economical for the result.
Design by Apex BBDO
For Hasbun
Inspired by this design?
CardObserver features the work of the most creative, talented designers from around the world. We can connect you with a great designer to help bring your ideas to life.